Hans is at twitter under the handle @AtMDriven. Hashtag #MDriven and #Nocode we will communicate MDriven's perspective on modern implementation strategies as they are communicated by the industry's giants like Grady Booch and Martin Fowler.
Are there others Hans should follow on twitter? Let him know at @AtMDriven.
Examples of what is said: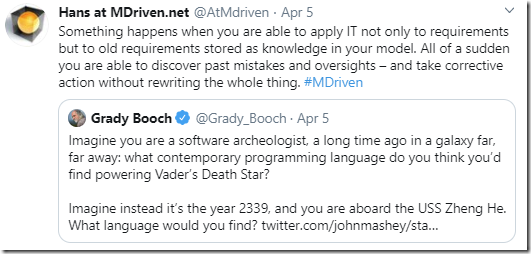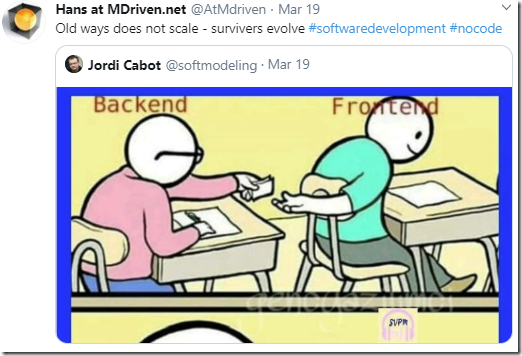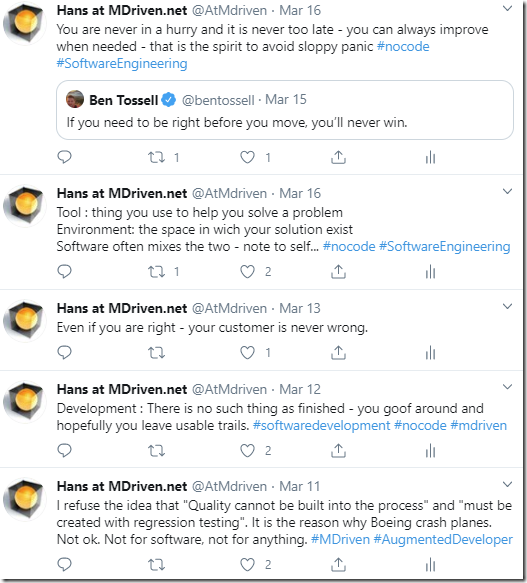 Please join us on Twitter!